This simple guacamole recipe is super easy to make. It will only take you 10 minutes (from start to finish), a perfect food for the last minute party.
Guacamole is a traditional Mexican food, this totally makes sense, as Mexico is the world's largest producer of avocados. The avocado is a nutrition powerhouse. It contains nearly up to 20 different vitamins and minerals, is high in fibre, potassium, and vitamins E and K. One medium avocado (~150g) provides 22g of fats (~4 teaspoons of oil). 67% of the fat in avocado is monounsaturated fats, healthy fats that can help to reduce the bad cholesterol in the body. Its high fat content can also boost satiety by slowing down stomach emptying, which keeps you feeling fuller longer. This may help to reduce your desire for snacking afterwards. Having said that, it's important to stick to a reasonable portion when eating avocado as it is very calories dense due to its high-fat content. One serving of avocado is about 1/3 of a medium avocado fruit.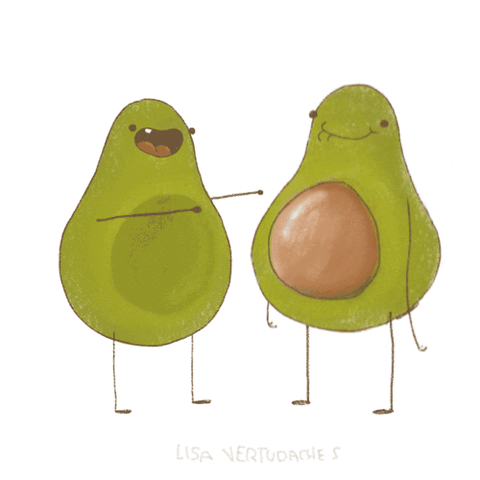 Tip: We need soft and ripe avocados for this simple guacamole recipe, so look for avocados with purple-brown skin. Using them would help to produce a rich and creamy texture that we are looking for! Check out this infographic below to learn more about how to select an avocado.
Simple Guacamole Recipe
---
Serves: 5                Time: 10 mins
Ingredients:
2 soft ripe avocados
1/4 lemon, juiced
1/2 medium tomato, chopped
1/4 onion, finely chopped
1 green chilli, seeded and finely chopped
1 small bunch coriander, finely chopped
1/4 tsp salt
1/4 tsp black pepper
Preparation:
Cut avocados lengthwise around the pit and then twist to open the avocado.
Tap the pit with a knife and then twist the knife gently to remove the pit.
Make criss-cross cuts through the flesh of the avocado and then scoop the flesh out with a spoon into a big mixing bowl.
In the same mixing bowl, add in all the remaining ingredients and mash with a fork until well combined.
Finally, you can serve it as a dip for chips and vegetable sticks or a spread on a toast. Enjoy!
Nutritional Facts:
(1 serving guacamole + 10 baked corn chips)
178 calories; 11.2 g fat; 19.1 g carbohydrates; 3 g protein; 5.3 g fibre
Carbohydrate Servings: 1.5